Room hire and seminars at the M Hotel in Honfleur
Organizing your corporate event at the M Hotel is the assurance of achieving your objectives. A room for up to 50 people depending on configuration. A seminar room equipped with WiFi, a video projector, a screen and a flip chart ...

A relaxing environment between two brainstorming sessions: garden, spa with indoor pool and steam sauna ... and of course Honfleur, the most picturesque town in Normandy with its mesmerizing charm.
The M Hotel day conference
Our team advises you for your seminar and will propose the best solutions:
room layout, coffee breaks and lunch break in the M hotel restaurant.
Seminar at the M Hotel, Honfleur Hotel with Spa.
Offering your employees an intense moment of relaxation in the spa after a day of work, is the insurance of a second successful day. With its 50 rooms and private parking, The Hotel M is an ideal place for large seminars.
Room hire at the M Hotel in Normandy
Organize your show room in the elegant environment of the M Hotel. Bright and equipped media equipment, our room has all the material to ensure the success of your business event.
Incentive in Honfleur at the M Hotel
Hotel M team helps you in organizing your seminar and offers on-site activities:
the Spa course with its pool, sauna and steam room ...
group activities: introduction to salsa, zumba to ...

We put you in touch with our partners for outdoor activities: 2CV rally, golf…
Honfleur, A town of art and talent
Located just 800 m from the old port and with parking, the Hotel M is ideal for discovering the secrets and charms of Honfleur, painters in their studios, a detour in a paved alley the reflection of slate houses in the old port in the dark, ghosts artists who found inspiration in the light of Normandy: Eric Satie, Claude Monet, Eugène Boudin…
Special offers at the M Hotel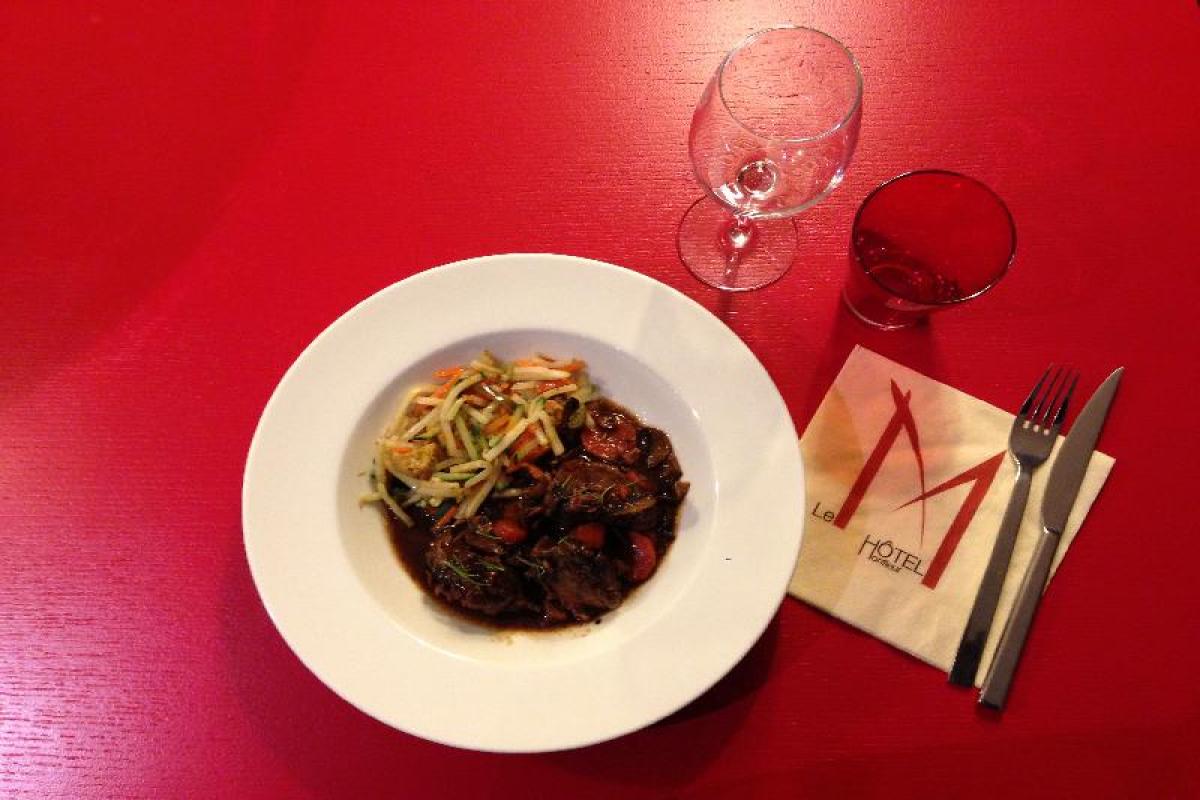 With its 50 rooms and private parking
le M hôtel est une adresse idéale pour les grands séminaires